This shop has been compensated by Collective Bias, Inc. and its advertiser. All opinions are mine alone. #OwnWhatYouEat #CollectiveBias
Have you heard of Hygge? I admit- this was one of those things that I was pretty skeptical about. But I've also been wrong before. I mean, terms like "Shiplap" and "Farmhouse" are now a part of my vocabulary. So why not Hyggee? In fact, I'm looking for numerous ways to apply Hygge to my life – in all aspects. And that starts with what I'm putting in my body. Hover over the image below to start eating your way to health.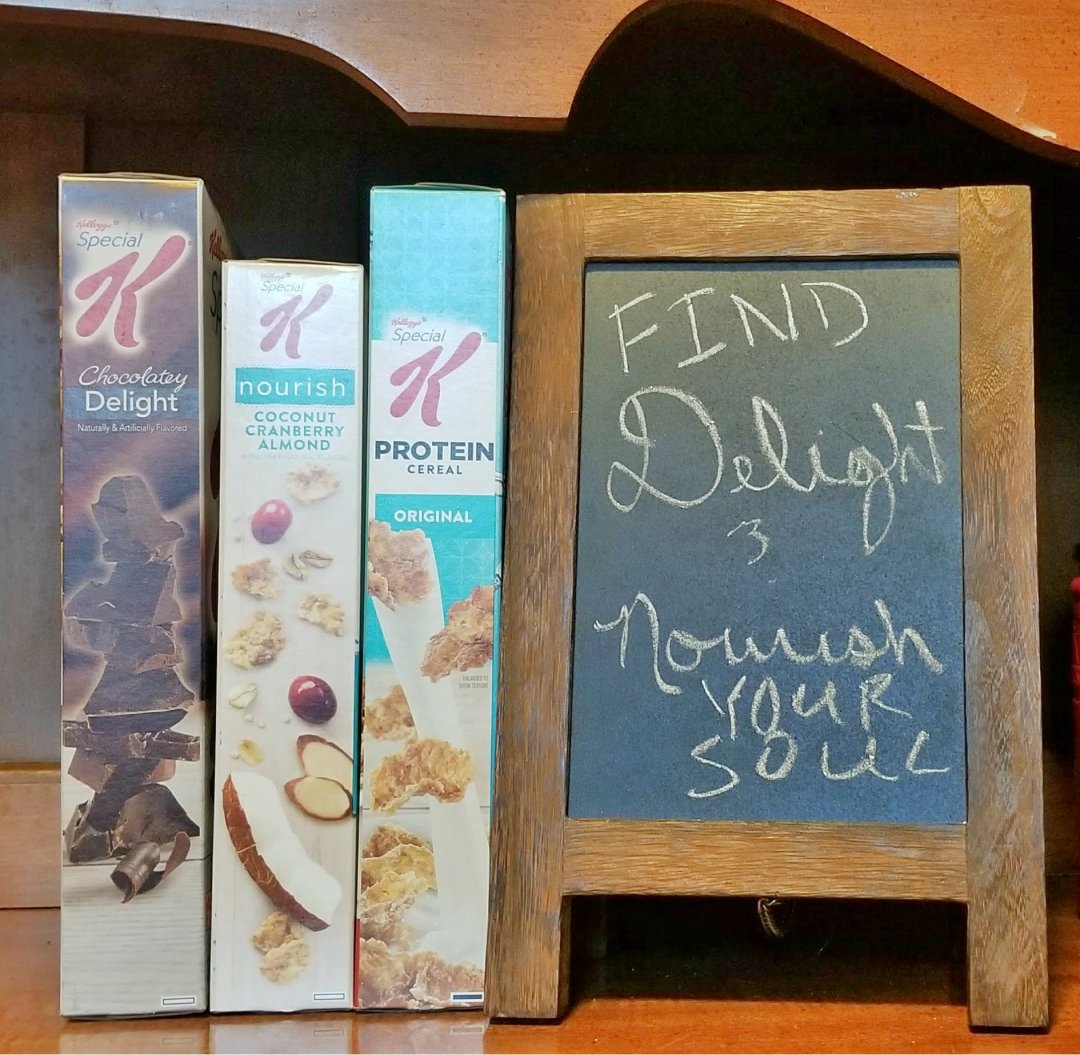 What is the big deal about Hygge?
Well, according to Oxford Dictionaries, Hygge is:
A quality of cosiness and comfortable conviviality that engenders a feeling of contentment or well-being (regarded as a defining characteristic of Danish culture)
But what does that really mean to you? And just how can you apply hygge to all aspects of your life?
Let's talk about that.
Your life, as a busy mom, could include so many things during the day. Add in, working at home (for me) or working outside of the home (for others) or being a stay at home mom?
Let's face it, life gets busy and it can be a tad on the overwhelming side.
So how do you find that contentment in your life? How do you balance everything?
In truth- you can't. Balance everything, that is. Something has to take priority at any given time. It's just how it is.
But, it's matter of prioritizing in these areas of your life:
Health
Work
Home
Relationships
Whatever else you can think of
You can break it down further, of course, but those four categories are where I start.
As mentioned, for me, it means starting with what I eat. I've never been the best with my food choices. Sometimes I went for the convenience or I would be notorious for skipping breakfast because "I just didn't have the time" – if that sounds like you, we're going to start by applying hygge to the morning.
Breakfast, as they say, is the most important meal of the deal. So what you put in your breakfast, really matters.
What should be in a filling breakfast?
Protein, protein, and more protein.
Now, this may sound a tad extreme but it's true. Protein fills you up and gives you the energy you need to really have your day off to the best start possible.
My new morning routine now includes a delicious Special K® Egg & Spinach Medley when I'm not starting my morning with a delicious breakfast cereal such as Special K® Chocolate Delight Cereal, Special K® Nourish Coconut Cranberry Almond Cereal, and Special K® Protein Cereal.
I love the combination of spinach, egg, and cheese! And now I have it all together in a tasty bite that's so easy to prepare. Even on the busiest of mornings, I can find the time to have a delicious (and filling) breakfast.
Guess what? From 12/31/17 – 1/27/18: Get 10% OFF select Special K® Quiche and Handhelds at Target!
And I am so ready to own the day.
Diets are out. Confidence, my friend, is in.
What you eat matters. And that includes breakfast, and whatever meals you have during the day. Including your snacks.
These tasty Special K® Protein Peanut Butter Chocolate Bites are a great pick me up throughout the day. Though I'm also not above another bowl of cereal for a snack, either.
Your day and your life- your body, your business- whatever it is that you do? Own it.
And in case you need a reminder of that? I want to remind you to:
Find the delight in every day
And nourish your soul
Download a copy of this printable & hygge your life.
Here's another awesome visual reminder:
From 11/1/17 – 6/1/18: Get a free Swell water bottle with an empowerment message on it via Kellogg Family Rewards when you purchase any combination of three (3) participating Kellogg® Special K® products between 11/1/17 and 6/1/18. Receipts must be submitted by 7/1/18.
Click here to learn more about the Kellogg Family Rewards offer for a free Swell water bottle with purchase of three Special K® products
You can find the tasty flatbread in the Frozen aisle & the breakfast cereal in the cereal aisle of your local Target:
Tell me this: How do you own it?
The following two tabs change content below.
Content Creator
at
Kori at Home
I'm a stay at home mom aspiring to be a work at home mom, and unofficial step mom of two. I enjoy singing with my church choir, spending time with my family, cooking, baking, crafts, and watching Jeopardy.